Birthday Candle Making Machine
The birthday candle making machine can produce two-color or single-color threaded and straight-grained ordinary birthday candles, and the taper of the candle head can be adjusted. It adopts computer-aided design, numerical control processing and manufacturing, and is equipped with imported electrical equipment. It is powerful, stable, efficient, convenient, energy-saving, easy to maintain, and easy to operate.
GAOWAX

China

15~30days

50 Sets per Month
Our birthday candle machine can produce different kinds of birthday candles like plain surface, spiral surface and very fine. The diameter of birthday candles range from 3 mm to 8 mm and the length is from 50 mm to 160 mm.Special sizes require customization.The whole process from solid wax to single birthday candles can be finished automatically.
Birthday candle machine specifications for the maximum diameter of 9mm, length 9Cm.Minimum diameter 4mm, length 6cm.
If the customer has other specifications can be customized according to customer requirements.
The total area of 45 square feet.
Speed: 18000-25000 hours per hour host voltage 220v.
The total height of the shelf is 3.8 meters wide and 64cm long.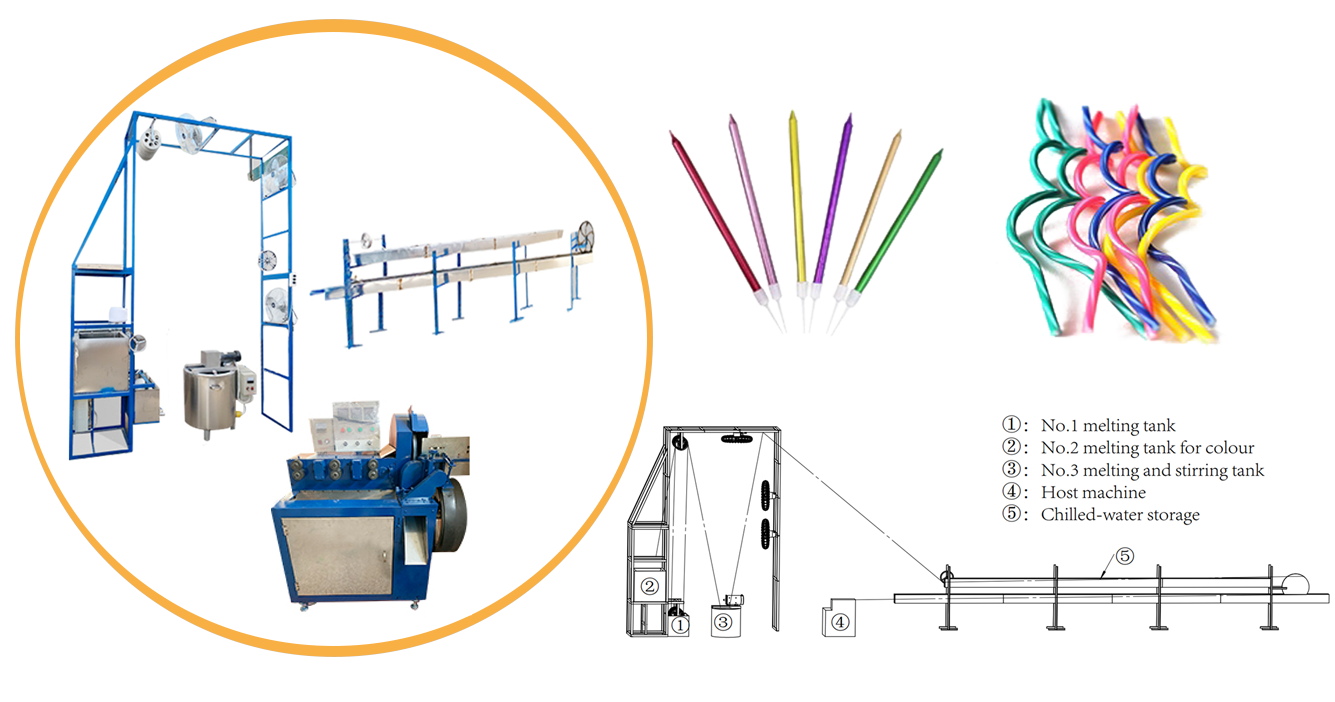 Main Engine Parameters

product type

Birthday candle making machine

efficiency

12000~16000piece/hour(According to the length)

voltage

220V

power

0.75KW

weight

200KG

dimension(L*W*H)

120X70X120cm

product diameter

4~8mm

product length

55~180mm

Other Parameters




Voltage

Power

Wax melting tank No.1

380V

6KW

Wax melting tank No.2

380V

3KW

Stirring pot

380V

6KW

Cooling fans

220V

0.14*3KW

Packing Dimension(L*W*H)

Main Engine

130*80*130cm

220kg

Other Component

180*110*210cm

400kg
Foundation drawing: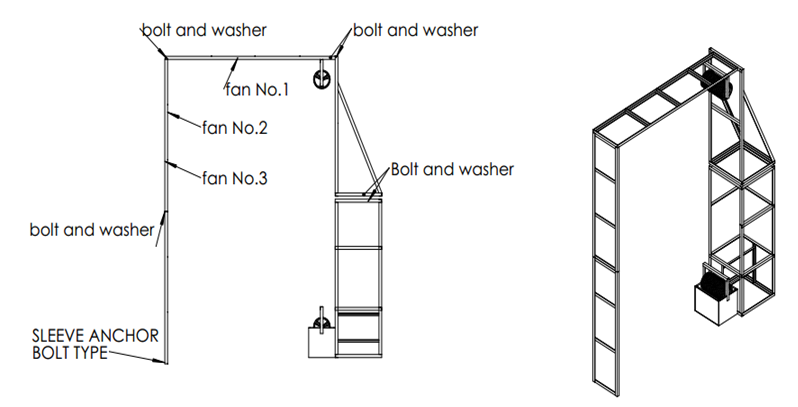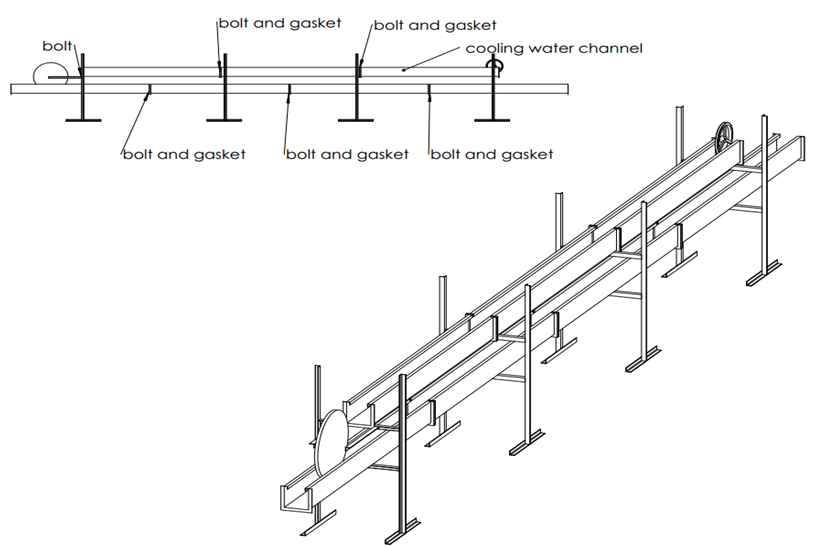 Introduction of Automatic Birthday Candle Production Line:
1: The host part can automatically form the thread and cut off the function
2: Birthday candle length can be adjusted, convenient and simple
3 Candles full sets system
Note: mainly the cotton core through the wheel after passing through the wax water, until the desired diameter.
Cooling the sink is to cool the candle to reach a certain hardness, into the host.
Titanium white powder pot is the main function of the formation of a layer of titanium outside the candle.
Please contact us to give the shape and size of the candles you want to make,so we will recommend the suitable machine and material for you.

Get the latest price? We'll respond as soon as possible(within 12 hours)